Invisalign

Invisalign® takes a modern approach to straightening teeth, using a custom-made series of aligners created for you and only you. These aligner trays are made of smooth, comfortable and virtually invisible plastic that you wear over your teeth. Wearing the aligners will gradually and gently shift your teeth into place, based on the exact movements your dentist or orthodontist plans out for you. There are no metal brackets to attach and no wires to tighten. You just pop in a new set of aligners approximately every two weeks, until your treatment is complete. You'll achieve a great smile with little interference in your daily life. The best part about the whole process is that most people won't even know you're straightening your teeth.
Philips Sonicare FlexCare®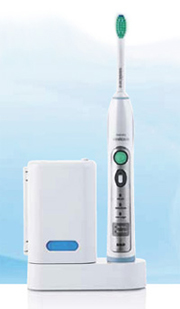 Philips Sonicare, the #1 power toothbrush brand recommended by U.S. dental professionals presents FlexCare, featuring innovative technology that provides superior oral health by adapting to individual oral care needs. FlexCare offers personalized care settings including three modes and two routines along with an ergonomic design that results in a better brushing experience. FlexCare comes with a first-of-its-kind built-in UV sanitizer that helps to eliminate germs commonly found in the damp, warm environment of a bathroom. FlexCare is a complete oral health care system.
Tooth and Gums Tonic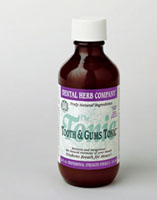 Dental Herb Company Tooth and Gums Tonic is a unique mouthwash that contains herbs and essential oils which have been used for centuries to maintain healthy oral tissues. These botanical agents have been combined by a dental researcher, Dr. Bernard Schechter, into a stimulating and invigorating proprietary formula designed to help maintain healthy teeth and gums. I have recommended this rinse for my patients with periodontal or gum disease since 2002 and have found its results to be remarkable. When used as a part of daily oral hygiene with brushing and flossing, it significantly reduces bleeding of the gums and improves the color and consistency of the gums, thereby reducing the inflammation that is so destructive in periodontal disease. It additionally has been tested by and independent research facility, Clinical Research Associates, against name brand over-the-counter and professionally available mouth rinses and was ranked best for fresh breath.