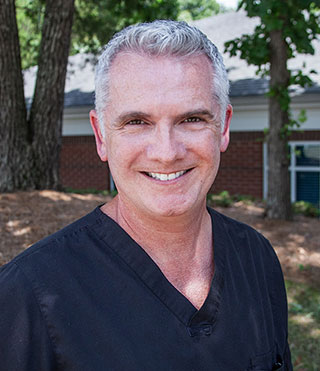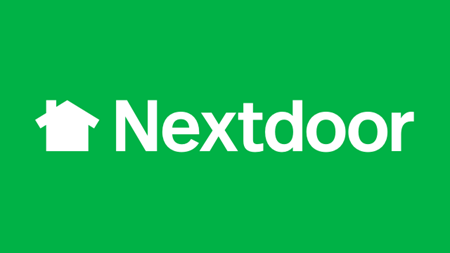 Nextdoor Neighborhood Favorite of 2017, 2019 & 2020
Voted Best Dentist in South Charlotte Weekly in 2019
"I am a very fearful and overly stressed dental patient. At the age of 50+ I have bitten or punched all my dentists EXCEPT Dr. Bellamy. For the past 17 years Dr Bellamy has been a wonderful dentist to me and my family; his work ethic is 2nd to none and the quality of his work is superior. I wholeheartedly recommend."
Anonymous
"Our family has been going to Dr. Mike Bellamy for 20+ years also. They are very caring, supportive and most of all do great work."
Vince D.
"Dr. Bellamy is the best. I have been going to him for almost 20 years!"
Anne-Marie Z.
"J. Michael Bellamy did my crown. Looks and feels like a natural tooth."
Ellen F.
"All our family members, all ages, have been with J Michael Bellamy for 15+ years."
Dan W.
"Been going here for 4 years and I have nothing but positive things to say. Dr. Bellamy is great, and his staff is incredible too. They are very thoughtful and taught me a lot about taking better care of my teeth. Definitely the best dentist office I've dealt with, and I've dealt with quite a few. I would highly recommend them based off my experience."
Anonymous
"I've been with Dr. Bellamy and his staff for 14 years. He's tremendous and really takes a personal interest in your dental health. He's very nice and I love his utmost professionalism. You will get the best dental health care from him and his staff. - from the front desk, to the cleaning and X-rays and his final check."
Kevin M.
"Dr. Bellamy will only do what is best for you and nothing less. He is a perfectionist and only wants you to have the most naturally beautiful teeth. I could not be happier with how he did my veneers. I LOVE my new smile! I am forever grateful for him working with me every step of the process. Everyone at this family run office is so caring. All the staff make you feel at home from the moment you walk in. Looking forward to a teeth cleaning is something I never thought I would say! Thank you guys for all you do!!!"
Amelia D.
"I have been a person that would rather do just about anything than go to the dentist... Until I went to see Dr Bellamy. From the first moment I walked in, the staff made me feel like a welcomed old friend. I was instantly at ease. Dr. Bellamy had such a kindness about him, and he really cares about his patients. He showed me compassion and true concern as I'm having to go thru extensive dental work that at first was quite a blow to learn about. Dr. Bellamy explained in detail the process, listened to my questions and together we are getting thru this. He is my dentist for life. He saw my little granddaughter today and was amazing with her. She had a stress free visit and is excited to see him again. Pretty incredible to convince a 3 yo!!!! I can't say enough about how awesome this team is. Thank you Dr. Bellamy and staff. You truly are special."
Michelle M.
"All my fears of went away after my first visit with Dr. Bellamy and staff. He's the most gentle, soothing dentist! I had to have fillings replaced & I was so pleased of the whole experience! I look forward now to every cleaning!"
Marilyn M.
"Very professional, caring office!"
Ingrid R.
"I've never NOT had an outstanding experience at your office. Doctor and staff are top notch. Always feels like home."
Mike A.
"It's like visiting family when you go there. Best dentist I have ever been too."
Roz S.
"Great environment and staff! Top notch in every aspect. Mike is an outstanding dentist!!!! I would recommend him to anyone."
Brent T.
"I will never go anywhere else! All of my family goes to Mike. He was there for me when I had a serious injury and when my mom fell and broke her two front teeth. The staff are amazing and always friendly. If you need a dentist look no further!"
Jodi H.
"My son got his tooth knocked out on a Friday night during a high school game..... Dr. Bellamy met us at the office that night to fix it! AND... That NOT the first time......"
Jennifer B.
"Caring and friendly, like family"
Candy B.
"Love love love Dr Bellamy and his staff! They treat you like family!!!!!!"
Teri E.